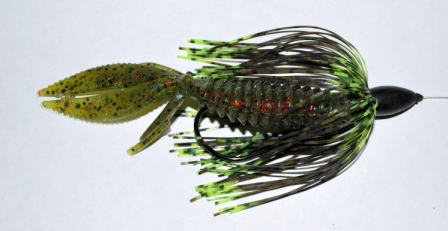 Punch skirts add a little extra bulk and action to a regular soft plastic. Although designed for thick grass mats, the punch skirt is extremely versatile and can be used in any situation. It is best suited for heavy cover and a pegged sinker but it can be used with a big worm in deep brush piles also. Your imagination is your only limit.
The skirts are based on an aluminum hub. The aluminum is more durable than typical plastic hubs but soft enough to not scuff your line. Each skirt is hand wrapped and wire tied like typical Eiron Breaker jigs. The durability of our punch skirt is unmatched. The punch skirt has 66 strands of material but only on the outer flair layer. This gives as much action to the skirt as possible. Typical punch skirts have skirting on the inside which just lay against the trailer and basically does nothing for the presentation.
Any color combination is possible. Check out the jig, buzzbait and chatter hammer color charts or just make up a color. I can match it or make you something completely custom!
$1.50 per skirt
Jig Color Page
Buzzbait/Spinnerbait Color Page
Chatter Hammer Color Page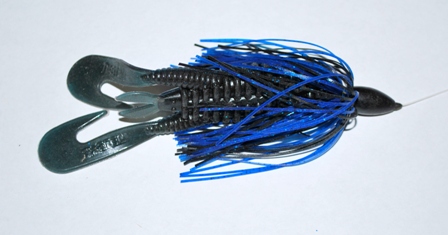 Rigged Black/Blue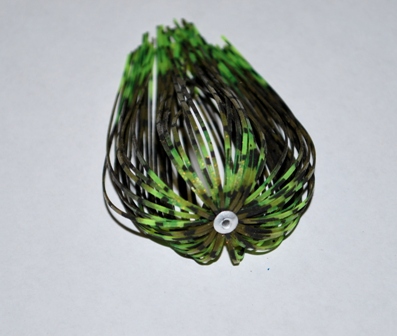 Aldrich 123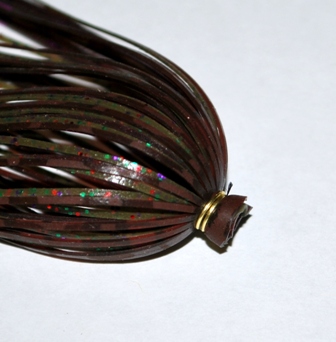 Inverted skirt shows the wire tie.


Fish With A Hammer!

Eiron Breaker Lure Co.
547 Red Hill Road
St. Regis, Montana 59866

(406) 269-0196

Click Here for the Eiron Home Page